How to guarantee the perfect sealing?
Sealing of the ball joint is essential for a long life of the part. If the sealing fails, leaks will allow dirt and moist to freely infiltrate the ball joint and as a result the part will wear out prematurely.
Ball joint Nissan Qashqai
In the case of Nissan Qashqai, for example, the ball joint's dust cover in the original assembly from the OE constructor shows a lot of wear and very quickly and as a result the sealing fails.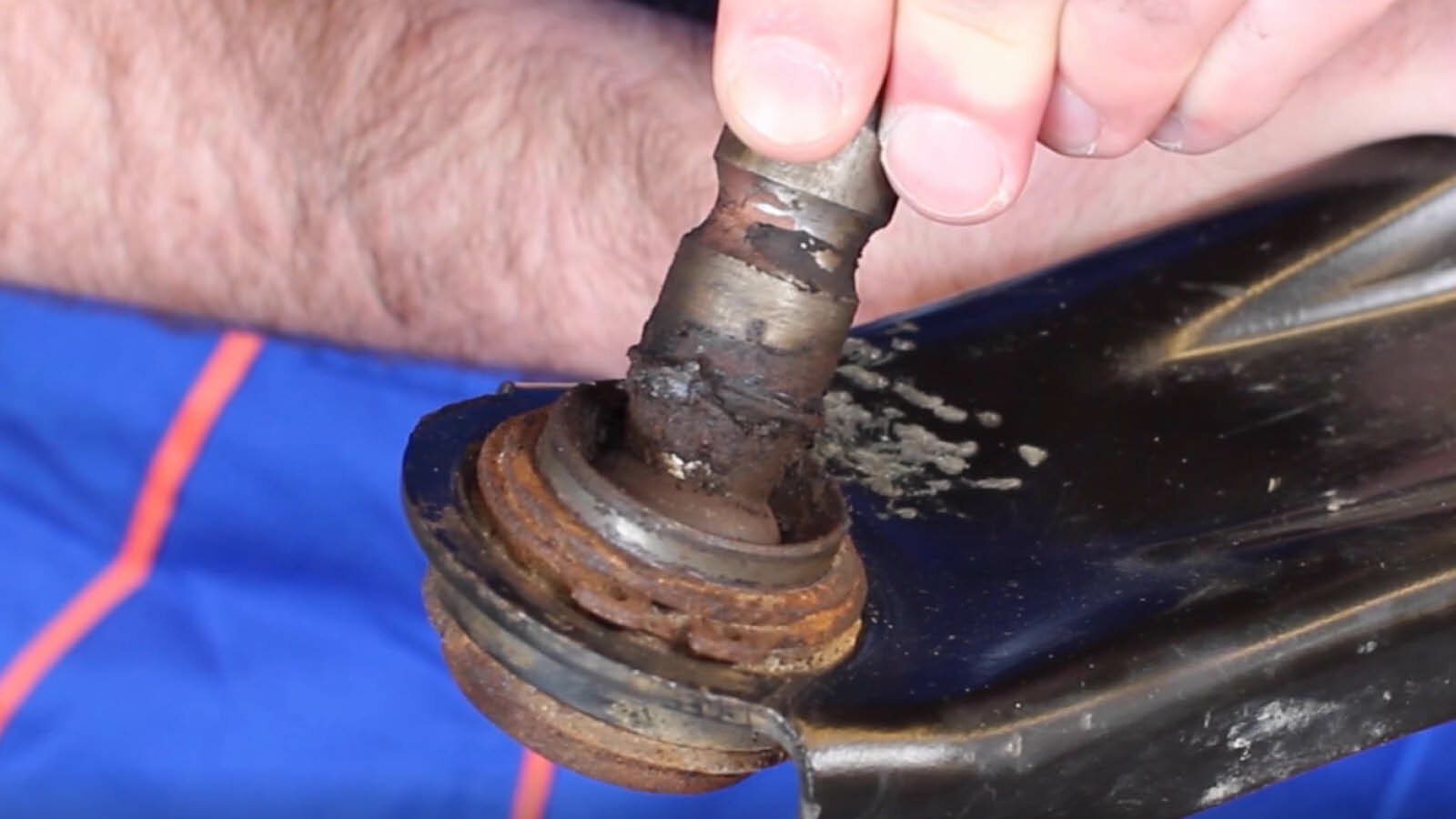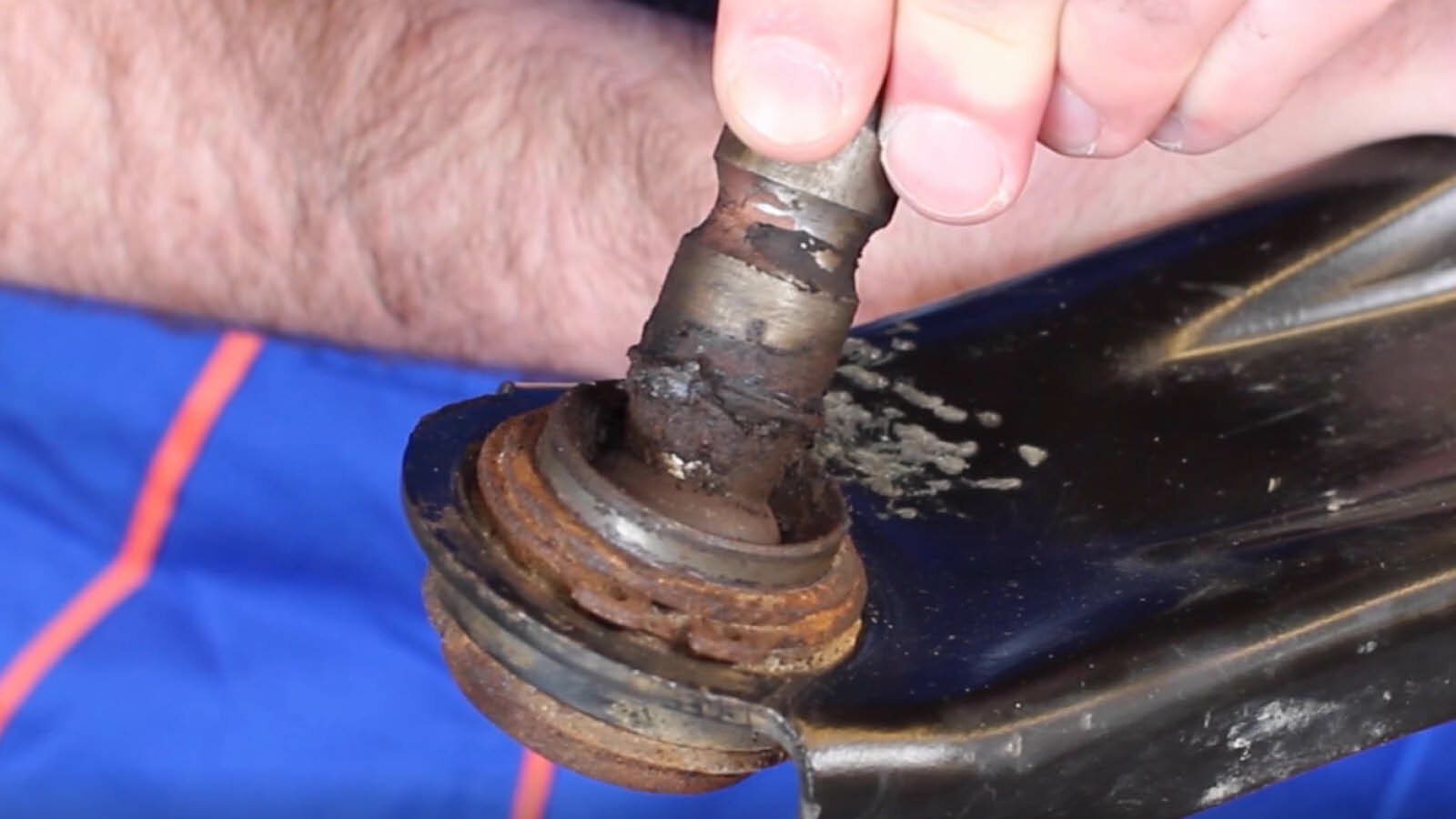 Ball joint in the track control arm is prematurely worn out
This is why the part needs to be replaced very often. The replacement part for the ball joint, however, does not provide a long product life either in many cases. In such situations, the ball joint will wear out too fast again and safety for the car driver will be jeopardized.
How does the ridged design ball joint work?
Sidem has developed a new solution that provides an answer to early wear and tear problem. It is a ball joint that guarantees a long lasting sealing. The part was redesigned with a dedicated ridge or groove in the ball pin for the dustcover to be positioned in. With the dustcover more secured, a perfect sealing is assured in every situation. Additionally, by means of the edge at the end of the cilindric pin, there is no risk of the dustcover being forced too far down. As a result, the replacement will result in a long life of the part and a true quality service to customer driver.
Find out more about the ridged ball joint in our brochure
Why choose Sidem?
Part of being an expert is knowing which steering and suspension brands to trust and choose from. Sidem is a 100% European and leading manufacturer with headquarters in Belgium and has its own production facility in Romania. Over 3 million parts are continuously available from stock in Sidem's warehouse and our global activities mean that we are always nearby. By investing heavily in our fully automated distribution centre, products are shipped very quickly to more than 90 countries worldwide. Sidem is Europe's longest-existing supplier of chassis parts founded more than 85 years ago, in the year 1933. Thanks to our strong teams and our year-long experience the family business can pride itself on family values and in-depth know-how when it comes to steering and suspension parts. As a result, OE brands also appreciate our approach.  That is why brands such as Porsche and Ford rely on Sidem for steering and suspension parts. We are proud to say that Sidem covers the most complete range of car brands and models in the aftermarket with no less than 9 000 unique references.
Find out more about the company Sidem
Other Sidem products
Besides stabilizer links, Sidem's range of steering and suspension parts also includes: