Track control arms: suspension link between the chassis and the wheel
When a road twists and turns, premium steering and suspension parts prove their worth. Sidem develops and manufactures parts of OE quality in Europe, for the most complete range of vehicle makes and models.
Our parts are produced in our own production facility for the car assembly and aftermarket in the automotive sector. By taking control of every step in the production process, we are able to guarantee premium quality steering and suspension parts. And that's why experts, technicians and mechanics all over the world, turn to Sidem.
What is a track control arm?
A track control arm (also known as suspension arm or wishbone) is the hinged suspension link that connects the chassis and the suspension that carries the wheel. Attached with a single pivot, normally a rubber bushing, the control arm can adjust the position of the outboard end while sustaining the radial distance from the inboard mount.
Function:
Connects the wheels to the vehicle frame.
Allows wheels to turn and move up and down.
Enables control and stabilization of the wheels.
Advantages:
Reduction of steering wheel vibrations, noise and uncontrolled movement.
Increase of road contact.
Improvement of driving comfort.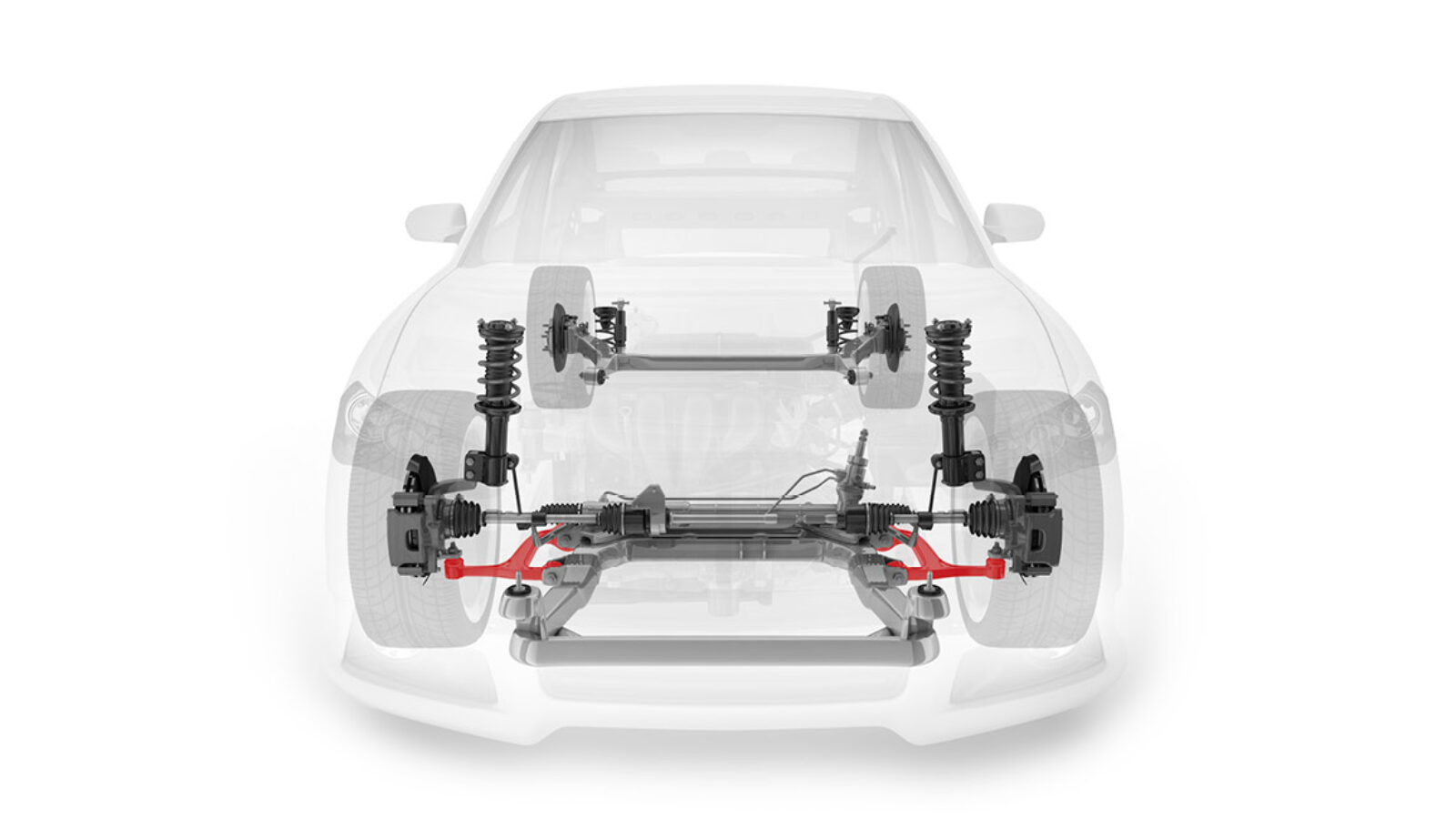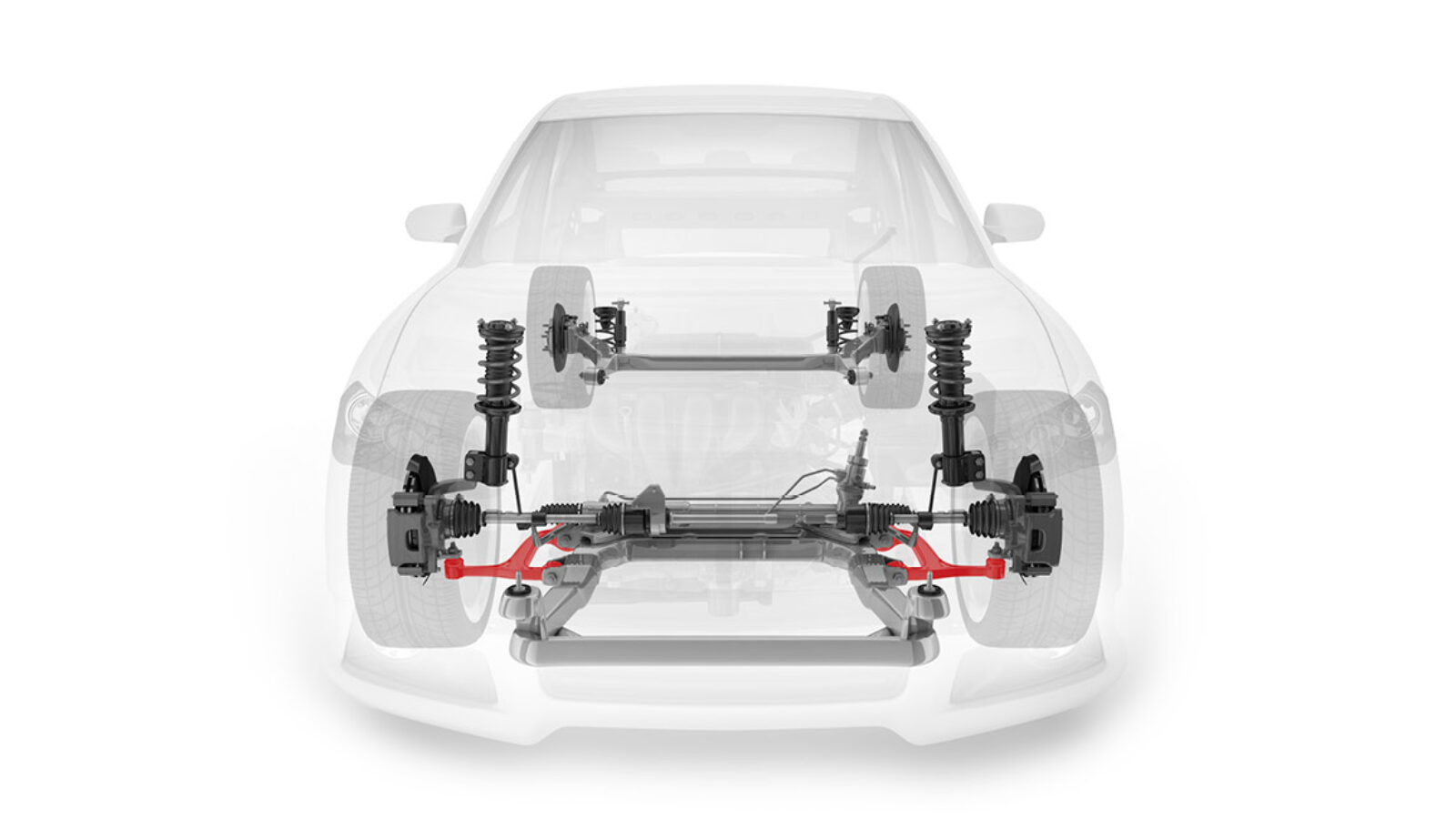 Track control arm replacement
Sidem produces control arms for the most complete range of car brands and models. Before replacing any parts of the car, technicians and mechanics should always perform a road test. While driving the car, it's important to determine where and when noise or problems occurs. The test should definitely include when driving forward and reverse and driving over a bumpy road.
During replacement of the parts all suspension components should be inspected for signs of wear or damage. A thorough visual inspection includes checking the stabilizer links and control arm silentblocks (also known as bushings).
After replacing the parts, the wheel alignment needs to be checked and adapted if necessary. Finally, the technician should also test drive the car to make sure that the problem has been resolved.
Read more about replacement of control arms
Why choose Sidem?
Part of being an expert is knowing which steering and suspension brands to trust and choose from. Sidem is a 100% European and leading manufacturer with headquarters in Belgium and has its own production facility in Romania. Over 3 million parts are continuously available from stock in Sidem's warehouse and our global activities mean that we are always nearby. By investing heavily in our fully automated distribution centre, products are shipped very quickly to more than 90 countries worldwide.
Sidem is Europe's longest-existing supplier of chassis parts founded more than 85 years ago, in the year 1933. Thanks to our strong teams and our year-long experience the family business can pride itself on family values and in-depth know-how when it comes to steering and suspension parts. As a result, OE brands also appreciate our approach. That is why brands such as Porsche and Ford rely on Sidem for steering and suspension parts. Above all, we are known for our impressive catalogue with more than 9000 steering and suspension references. We are proud to say that Sidem covers the most complete range of car brands and models in the aftermarket.
Find out more about the company Sidem
Download our control arm brochure