Meeting the trends in the electrical car industry with Sidem's specialized product range
With the shift towards low emission zones and the EU's demand for CO2 neutrality by 2035, the automotive industry is rapidly moving towards electric vehicles. Therefore, Sidem has developed an extensive range of specialized parts for Battery Electrical Vehicles (BEVs). The leading designer and manufacturer of steering and suspension parts for the aftermarket automotive industry has developed these parts with a focus on stronger design, minimal road noise and safe installation.
As more and more cities introduce low emission zones and the European Union demands that all new cars be CO2 neutral by 2035, the shift towards electrification in the automotive sector is inevitable. The number of electric vehicles in Europe has risen from 1% in 2017 to 9% in 2021, according to CLEPA (European Association of Automotive Suppliers). Furthermore, the World Economic Forum predicts that there will be 300 million electric vehicles in use in the U.S. by 2030.
Highest aftermarket coverage
Sidem's range of BEV steering and suspension parts includes 960 unique references for 32 European and Asian brands, covering 83.66% of the aftermarket. No other company has this amount of relevant coverage for steering and suspension parts tailored to BEVs in the nineteen countries where Sidem is active.
Stronger design
Despite the shift towards electric vehicles, the impact on the aftermarket for steering and suspension parts is relatively limited. However, BEVs are heavier than petrol cars due to their battery pack, which puts extra stress on the steering and suspension parts. Sidem's range of BEV parts has been engineered to handle this additional weight and torque, ensuring maximum strength and safety.
The range of BEV parts includes ball pins made of chromium steel (42CrMo4V), which ensures maximum strength and prevents breakage at extreme impact. The diameter of the ball pins is also important for handling the heavy load and higher torque of BEVs. Sidem's ball pins for BEVs have a larger diameter than those for Internal Combustion Engine (ICE) cars. The axial joints of several Tesla models feature even larger ball pin diameters than original equipment parts for extra resistance to high stress, providing extra safety and a longer lifespan.
Specialized parts
BEVs place a greater emphasis on aerodynamics to improve efficiency and extend the driving range. As a result, the suspension system is designed to maintain the vehicle's optimal aerodynamic profile by minimizing body roll during cornering. Sidem's range of stabilizer links, which have ball joints on both sides, has larger ball pin diameters for BEVs compared to similar ICE models.
If we look at a common petrol car like the BMW 3 series, the diameter of the Sidem part is 20mm while original equipment only specifies a diameter of 19mm. Compared to the same part for a Tesla Model 3, a similar BEV car, the ball pin is even bigger with a diameter of 22mm (original equipment and Sidem). This is an important factor to secure the stabilizer link to withstand the heavy load and the higher torque of battery electrical cars.
Minimal road noise
Finally, BEVs produce less noise and vibration than combustion engines, leading to a greater focus on minimizing road noise and vibrations transmitted to the cabin. Sidem's range of silent blocks supports movement and isolates vibrations and noise for a higher driving comfort.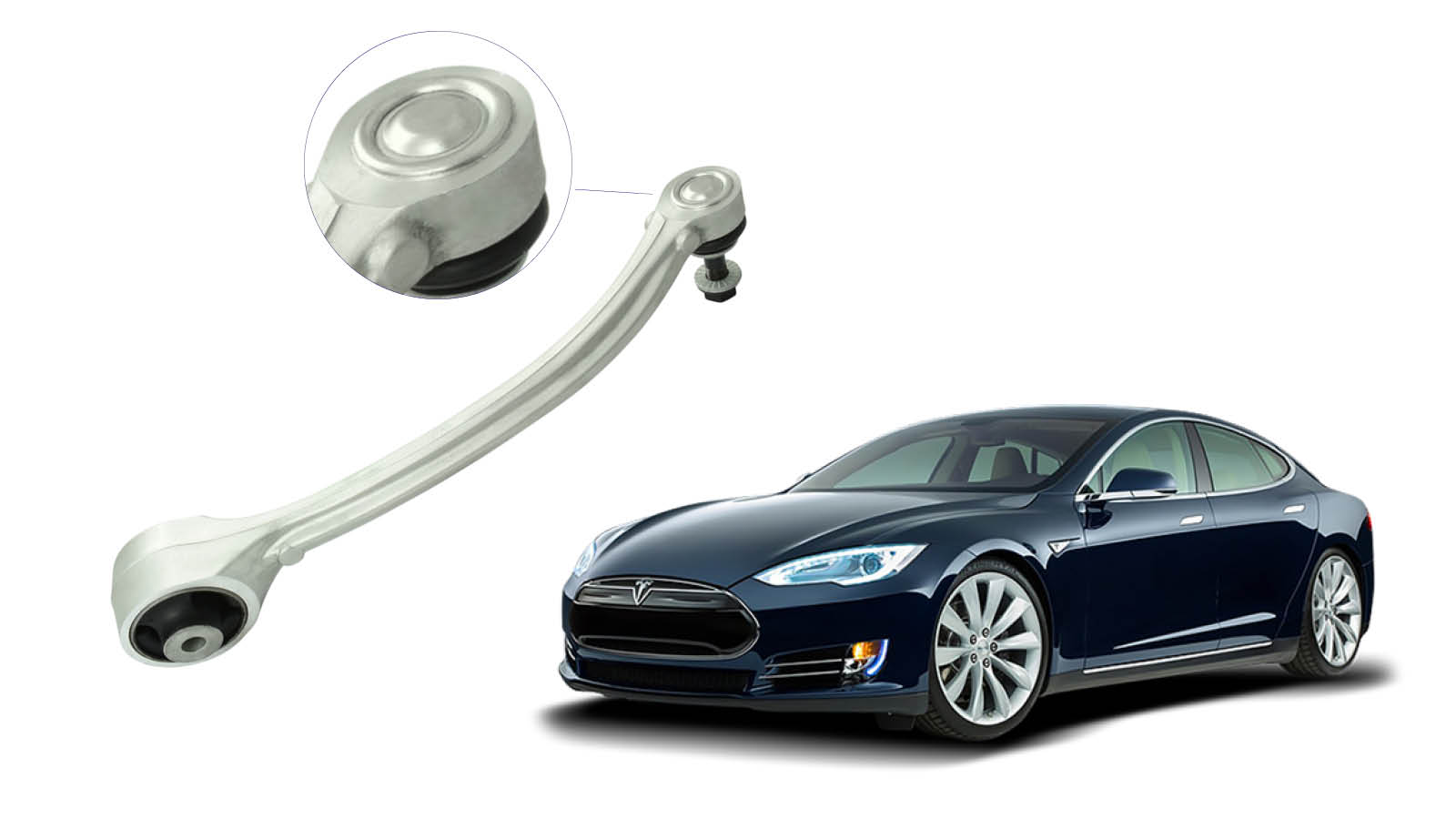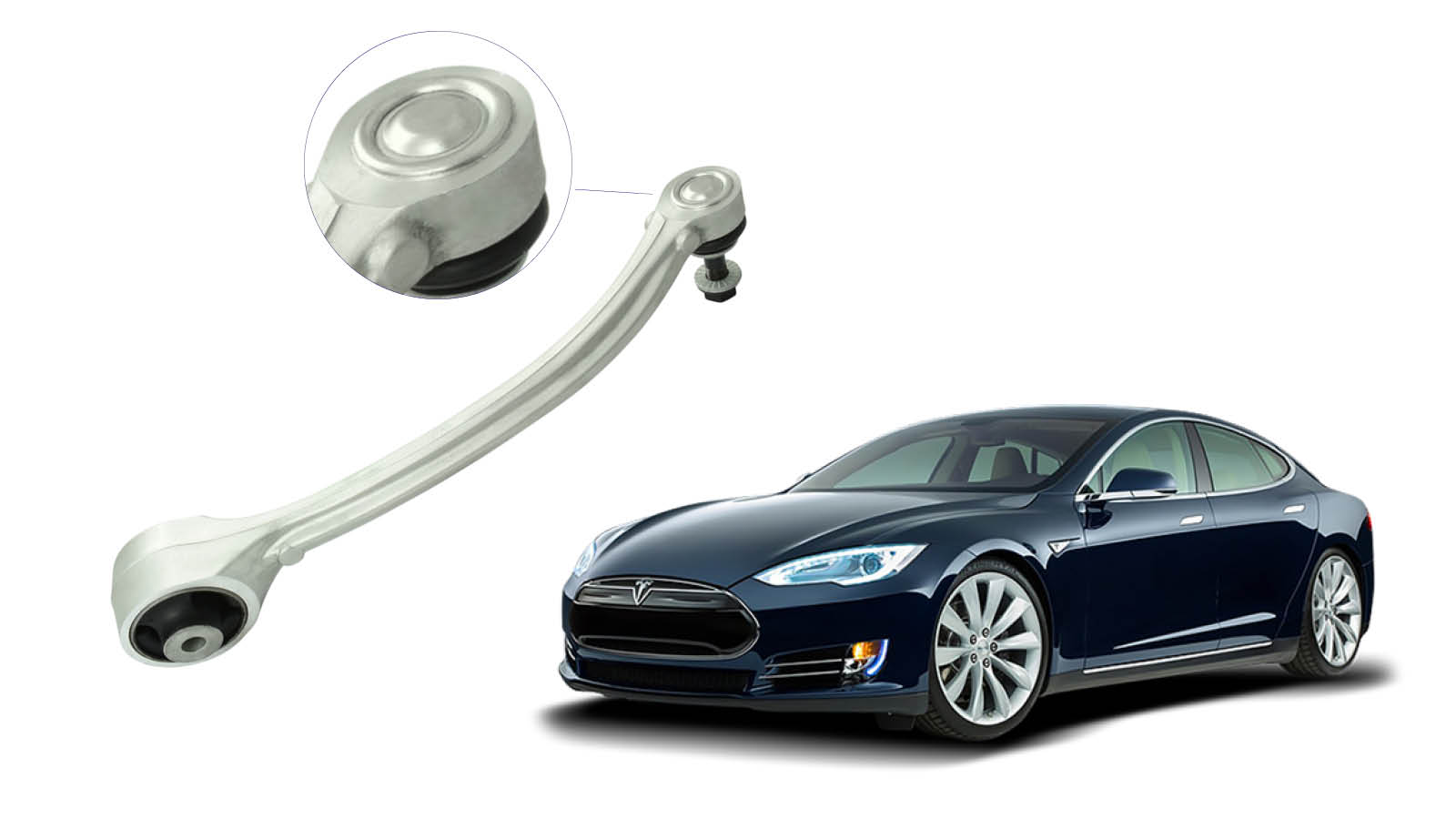 Safer installation
Sidem also offers a track control arm with a different design as a solution to the problem of weak link ball joints. The ball joint of Sidem's track control arm for the first generation Tesla models is incorporated directly into the aluminum housing, resulting in the part functioning with maximum strength. This ensures a safe installation and drive.